Benefits of Taking an Alaska Defensive Driving Course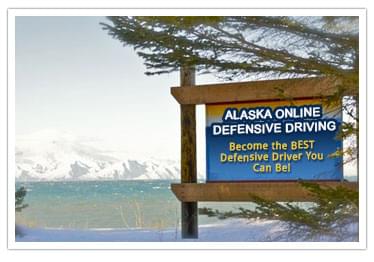 The moment you receive your learner's or instruction permit and then driver's license in the State of Alaska, you gain a large amount of responsibility. Through this responsibility, you are expected to abide by the rules of the road and the law. If you don't, it is highly likely you will receive a traffic violation, which will land you negative points on your driving record. The amount of points that are assessed to your driving record will be determined by the severity and type of violation. Don't be in the dark about your driving record or recently acquired moving traffic violation! The following information about the Alaska Point System and driver safety courses was gathered to help you and other motorists keep a clean driving record.
The Alaska Point System
If you are an Alaskan resident and receive a moving traffic violation in Alaska or another state, you can receive anywhere between two and ten points. Listed below are from the Alaska Point System:
Ten Point Violations:
Operating a motor vehicle while your license is suspended, revoked, or if you are in violation of limited license
Driving under the influence or driving while intoxicated
Reckless driving
Refusal to provide a breath sample
Fleeing or attempting to evade a police officer
Having a speed contest or racing
Negligent Homicide with a motor vehicle
Assault with a motor vehicle
Nine Point Violation:
Leaving the scene of an accident or crash
Six Point Violations:
Negligent driving
Failure to yield to authorized emergency vehicle
Failure to stop for a school bus while loading or unloading
Minor operating after consuming
Failure to obey official traffic control devices in a park, crosswalk, school zone, or playground
Driving without insurance
Speeding in a school zone or crosswalk
Speeding over 20 miles per hour (also includes large overweight or oversized vehicles)
Four point Violations:
Careless driving
Following too close or tailgating
Failure to stop or yield
Speeding 10 to 19 miles over the posted speed limit (also pertaining to oversize or overweight vehicles)
Illegal passing in a Traffic Safety Corridor
Three Point Violations:
Violation of oversize or overweight permits pertaining to restriction on hours of operation
Two Point Violations:
Speeding 3 to 9 miles over the posted speed limit (overweight or oversized vehicles included)
All other moving traffic violations
Although these points can have negative effects, there is a way to make sure you reduce or remove points from your driving record: take an Alaska defensive driving program. Once you are in receipt of your traffic ticket, you may be eligible to take an Alaska defensive driving course. Throughout the duration of this program, you have the opportunity to not only dismiss your traffic citation, but also lower your auto insurance premiums, retain a clean driving record, meet an employer's requirement, and learn to become the best defensive driver you can be!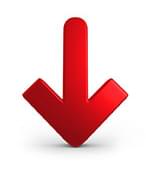 Point Reduction
If you have points on your driving record, you are able to participate in an Alaska defensive driving course to remove two points. However, there are certain restrictions when moving points from your driving record: you mustn't have completed a driver improvement program within the past 12 months and you must have a valid driver's license. If you feel as if you don't meet these two requirements, please contact your local Alaska DMV to find out your Eligibility for the class.

Lower Auto Insurance
When you choose to participate in an Alaska defensive driving class, we suggest you always talk to your auto insurance provider. Often times, auto insurance companies will honor a discount to motorists who take the driver safety course. If you were originally taking the course to remove points from your driving record, when the points come off, auto insurance providers will generally lower your insurance premiums as well.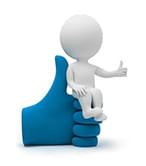 Become a Better Driver!
Even if you have been driving for over a decade, it is always good to refresh yourself on driving laws, tips, and techniques. The Alaska defensive driving program is perfect for all motorists because it updates you on new laws, teaches you the importance of driver safety, informs you of driver statistics, and overall how to be a safer and more defensive driver on the road. Signing up for the program is easy. Just click the button below to get started today!